Among the cannabinoids in cannabis, the main psychoactive compound, THC, often outshines the one that provides a natural anti-anxiety, anti-epileptic and antipsychotic effect. Cannabidiol, or CBD oil, lacks the colorful high commonly associated with your traditional marijuana high and doesn't have much of a noticeable effect when isolated. When combined with THC, the relaxing effect combats any feelings of paranoia or panic that can sometimes be felt under the influence. While lauded for its effect on epilepsy, recent cannabis research has identified CBD as the component responsible for a great deal of marijuana's medical benefits.
While it was originally believed that THC is a breakdown product of CBD, it is now known that both THC and CBD are actually metabolites of their decarboxylated acidic forms, THCa and CBDa. These acidic precursors are decarboxylated (essentially dried) by heat or extraction to produce THC and CBD; only then do they become psychoactive.The compound has medicinal benefits without the "high" that some patients do not desire. This makes CBD appealing to patients who are looking for an alternative to their current meds, which often have opiate-like effects.
During the period from 1937 to the late 60s, the U.S. government understood and acknowledged that industrial hemp and marijuana were distinct varieties of the Cannabis plant. Hemp was no longer officially recognized as distinct from marijuana after the passage of the Controlled Substances Act (CSA) of 1970. This is despite the fact that a specific exemption for hemp was included in the CSA under the definition of marijuana. The recent federal court case HIA vs DEA has re-established acknowledgement of distinct varieties of Cannabis, and supports the exemption for non-viable seed and fiber and any products made from them.
These statements have not been evaluated by the FDA and are not intended to diagnose, treat, cure or prevent any disease. Most work-place drug screens and tests target delta9-tetrahydrocannabinol (THC) and do not detect the presence of Cannabidiol (CBD) or other legal natural hemp based constituents. Even though our products contain less than .3% THC by dry weight (Federal Legal Limit), studies have shown that ingesting Full Spectrum CBD can cause confirmed positive results when screening urine and blood specimens. Accordingly, if you are subject to any form of employment drug testing or screening, we recommend (as does the United States Armed Services) that you DO NOT take our products. Before taking our products, consult with your healthcare practitioner, drug screening testing company or employer. This website requires you to also be at least 18 years or older to purchase our products.
Exactly how and when hemp originated in the New World is still highly debated. Though long thought to be introduced to the Americas by Christopher Columbus, hemp has been discovered in Native American civilizations that predate Columbus' arrival. William Henry Holmes' "Prehistoric Textile Art of Eastern United States" report from 1896 notes hemp from Native American tribes of the Great Lakes and Mississippi Valley. Hemp products from pre-Columbian native civilizations were also found in Virginia. Vikings, who depended on hemp for making rope and sails, may also have brought hemp seeds with them when they attempted to colonize the New World.
CBD Isolate is CBD in its purest form. It is a crystalline CBD that contains pure CBD and CBD alone — nothing else! That's why it's called an isolate — it is isolated away from all the other things that the marijuana family usually contains. Isolating the cannabinoid CBD, as separate from all other cannabinoids in the hemp or cannabis plant, is what produces CBD isolate. It's just pure CBD that you can then use for a variety of other purposes or forms.
A limited number of studies have examined the effects of cannabis smoking on the respiratory system.[89] Chronic heavy marijuana smoking is associated with coughing, production of sputum, wheezing, and other symptoms of chronic bronchitis.[69] The available evidence does not support a causal relationship between cannabis use and chronic obstructive pulmonary disease.[90] Short-term use of cannabis is associated with bronchodilation.[91] Other side effects of cannabis use include cannabinoid hyperemesis syndrome.[92]
ads we like | alcohol | auto | bait and switch | beverages | body building | brain | cancer | cellphone | children | clothing | cosmetics | e-cigarettes | education | entertainment | fictitious pricing | fitness | food | free | glucosamine | hair | hidden and missing ingredients | home and garden | influencer marketing | made in USA | medicine | MLM Health Databases | MLM income claims | MLM or pyramid scheme | natural | negative option offer | outlet stores | personal care | pets | pricing | privacy and security | regulation and enforcement | skin care | slack-fill | snacks | sports | sugar | supplements | travel | weight loss
Cannabis research suggests medical marijuana could become an effective treatment for diabetic neuropathy. Diabetic neuropathy is a debilitating and sometimes fatal condition caused by diabetes. Diabetics suffer from high blood sugar due to insulin resistance, and this damages nerve cells in the body, causing severe pain. Patients who consumed THC as part of a study found they experienced less pain. Findings are not definitive, however, and further research into cannabis as a treatment for diabetes and associated symptoms is required.
Hemp Seed Oil is derived from the hemp seeds and are mainly used for dietary purposes (imagine something similar to coconut oil). Refined hemp seed oil can also be used in beauty care products, as they have amazing skin care properties. CBD Hemp oil is not the same thing as hemp seed oil, as it is extracted from one of hemp's many cannabinoids and have fundamentally different properties.
As one might imagine, this kind of commission plan can lead some Hempworx affiliates to engage in unscrupulous behavior to make sales and earn greater rewards. If you're on Facebook, you may have seen some of this bad behavior yourself. Examples of bad behavior range from aggressive, pushy sales tactics to making outright untrue statements. We have documented examples of affiliates telling people that Hempworx doesn't contain THC so can't lead to a positive drug test and that Hempworx can be legally shipped to Canada. Those claims are not true. There are also reports of Hempworx affiliates pushing people into enrolling in the auto-ship option. With auto-ship, products are automatically shipped out each month to the consumer – something that earns affiliates even greater rewards.
Given the uncertainties and handicaps associated with hemp, it is fortunate that there are compensating factors. As noted, as a crop hemp offers some real environmental advantages, particularly with regard to the limited needs for herbicides and pesticides. Hemp is therefore pre-adapted to organic agriculture, and accordingly to the growing market for products associated with environmentally-friendly, sustainable production. Hemp products are an advertiser's dream, lending themselves to hyperbole ("healthiest salad oil in the world," "toughest jeans on the market"). While the narcotics image of C. sativa is often disadvantageous, advertisers who choose to play up this association do so knowing that it will attract a segment of the consuming population. In general, the novelty of hemp means that many consumers are willing to pay a premium price. It might also be said that those who have entered the hemp industry have tended to be very highly motivated, resourceful, and industrious, qualities that have been needed in the face of rather formidable obstacles to progress.
Over the ages, countless innovations have attempted to improve on the basic experience of inhaling the smoke of combusted cannabis. As a result, there are numerous ways to smoke marijuana. The rolling technique is at the root of joints, blunts, and spliffs. On the other hand, glassware and other devices are essential for smoking weed out of a pipe, bong, or bubbler.
Another concern is about medications with which CBD might interact. This won't be an issue with most drugs, says Sunil Kumar Aggarwal, M.D., Ph.D., a palliative medicine physician and scientist who studies cannabis and integrates it into his Seattle medical practice. The exceptions are blood thinners, IV antibiotics, and other drugs whose exact dosing is crucial and must be monitored closely, he says. (Of course, if you have a health problem, talk to your doctor before using CBD, and never take it instead of seeing your physician for a serious condition.)
Only a handful of countries have legalized recreational marijuana. Uruguay was one of the first, in 2013. The Netherlands is perhaps the country most known for legal marijuana, yet the drug is illegal there. Spain has given its citizens the rights to grow and consume cannabis privately. Peru also allows citizens to possess marijuana as long as it is for personal, private use. As in Costa Rica, where people can have a "small amount," without legal trouble.
If the thought of recruiting people sounds too involved and time-consuming, you might want to consider Wealthy Affiliate which allows you to build a business without having to recruit people. If you're just looking to make extra income, you might also want to look at other sites like InboxDollars.com, Fusion Cash, SurveyJunkie.com & Swagbucks.com. They also don't require you to recruit people to make money.

Though use of marijuana among Washington state youth has remained relatively stable over the last several years (see Healthy Youth Survey), youth perception of harm from use of marijuana has been steadily decreasing (meaning: fewer adolescents believe marijuana use is harmful). Marijuana is the second most-commonly used substance among 12th graders (alcohol is the first), with 27% of high school seniors reporting current (past 30-day) use.
CBD strains can be consumed just as you would THC strains. You can smoke or vaporize CBD-rich flower, eat a CBD-infused edible, swallow a CBD oil capsule, apply a CBD lotion, or use a CBD tincture sublingually. Hemp products also contain CBD, though it is a less efficient source and lacks the beneficial chemical diversity of cannabis-derived CBD products (more on that here).
Hemp is a bast fiber crop, i.e. the most desirable ("long") fibers are found in the phloem-associated tissues external to the phloem, just under the "bark." The traditional and still major first step in fiber extraction is to ret ("rot") away the softer parts of the plant, by exposing the cut stems to microbial decay in the field ("dew retting," shown in Figs. 46 and 47) or submerged in water ("water retting, " shown in Fig. 13). The result is to slough off the outer parts of the stem and to loosen the inner woody core (the "hurds") from the phloem fibers (Fig. 14). Water retting has been largely abandoned in countries where labor is expensive or environmental regulations exist. Water retting, typically by soaking the stalks in ditches, can lead to a high level of pollution. Most hemp fiber used in textiles today is water retted in China and Hungary. Retting in tanks rather than in open bodies of water is a way of controlling the effluents while taking advantage of the high-quality fiber that is produced. Unlike flax, hemp long fiber requires water retting for preparation of high-quality spinnable fibers for production of fine textiles. Improved microorganisms or enzymes could augment or replace traditional water retting. Steam explosion is another potential technology that has been experimentally applied to hemp (Garcia-Jaldon et al. 1998). Decorticated material (i.e. separated at least into crude fiber) is the raw material, and this is subjected to steam under pressure and increased temperature which "explodes" (separates) the fibers so that one has a more refined (thinner) hemp fiber that currently is only available from water retting. Even when one has suitably separated long fiber, specialized harvesting, processing, spinning and weaving equipment are required for preparing fine hemp textiles. The refinement of equipment and new technologies are viewed as offering the possibility of making fine textile production practical in western Europe and North America, but at present China controls this market, and probably will remain dominant for the foreseeable future.
Along with its better-known counterpart, THC (delta-9-tetrahydrocannabinol, the chemical that produces the marijuana high), CBD is one of more than 400 compounds found in the oils of cannabis plant species, which include marijuana and hemp. Unlike THC, CBD will not make you high. That said, this doesn't mean CBD is not at all psychoactive, as many assert, says Jahan Marcu, Ph.D., director of experimental pharmacology and behavior at the International Research Center on Cannabis and Mental Health in New York City: "CBD does change cognition. It affects mood, which is why people take it for anxiety. And some find that it makes them more alert."
Karl W. Hillig, a graduate student in the laboratory of long-time Cannabis researcher Paul G. Mahlberg[78] at Indiana University, conducted a systematic investigation of genetic, morphological, and chemotaxonomic variation among 157 Cannabis accessions of known geographic origin, including fiber, drug, and feral populations. In 2004, Hillig and Mahlberg published a chemotaxonomic analysis of cannabinoid variation in their Cannabis germplasm collection. They used gas chromatography to determine cannabinoid content and to infer allele frequencies of the gene that controls CBD and THC production within the studied populations, and concluded that the patterns of cannabinoid variation support recognition of C. sativa and C. indica as separate species, but not C. ruderalis.[53] The authors assigned fiber/seed landraces and feral populations from Europe, Central Asia, and Turkey to C. sativa. Narrow-leaflet and wide-leaflet drug accessions, southern and eastern Asian hemp accessions, and feral Himalayan populations were assigned to C. indica. In 2005, Hillig published a genetic analysis of the same set of accessions (this paper was the first in the series, but was delayed in publication), and proposed a three-species classification, recognizing C. sativa, C. indica, and (tentatively) C. ruderalis.[56] In his doctoral dissertation published the same year, Hillig stated that principal components analysis of phenotypic (morphological) traits failed to differentiate the putative species, but that canonical variates analysis resulted in a high degree of discrimination of the putative species and infraspecific taxa.[79] Another paper in the series on chemotaxonomic variation in the terpenoid content of the essential oil of Cannabis revealed that several wide-leaflet drug strains in the collection had relatively high levels of certain sesquiterpene alcohols, including guaiol and isomers of eudesmol, that set them apart from the other putative taxa.[80] Hillig concluded that the patterns of genetic, morphological, and chemotaxonomic variation support recognition of C. sativa and C. indica as separate species. He also concluded there is little support to treat C. ruderalis as a separate species from C. sativa at this time, but more research on wild and weedy populations is needed because they were underrepresented in their collection.
CatryNA49; Cannabis, like Opium poppies, and the substances derived from these plants, were also made illegal as a means of preventing white females, from being seduced, and or raped by male members of minority races; seriously ! In the early 70s Nixon administration officials oversaw the expansion of drug laws, as a means of legally repressing the two groups of Americans, that administration deemed to be their biggest foes; those groups being, African Americans, and the antiwar left. We know the drug war, just like the earlier less repressive drug laws, was initiated as a means of legal political, and racial repression because of the fact that a Nixon adm. official is on film, admitting as much. You can Google that film if you like. Now despite the truth about the drug war being admitted on film, for anyone in the world who has internet access can see, the drug war continues to be waged by politicians; the same politicians by the way, that tens of millions of Americans continue to vote for. I should add, that in the last presidential election, the candidate who promised to refuel the drug war, was the candidate who won that election. Of course what else could you expect, being that we live in the land of the free and the home of the brave ?!
A topical rub whose proven ingredients are quickly absorbed through the skin to help melt away tension, muscle aches, joint pains, and symptoms related to rheumatoid arthritis. In fact, HempWorx advertises that CBD products (not Relief Icy Rub, specifically) have been shown to help relieve pain more effectively than opioid painkillers in some instances:
CBD Oil refers to CBD-infused products that contain CBD suspended in an oily base, such as vegetable glycerin, hemp seed oil, or another plant-derived oil. Sublingual oils are ideal because they allow for rapid absorption of CBD through the membrane under your tongue directly into your bloodstream. CBD Oils are available in both low and high doses, and droppers built into the cap make it easy to measure your proper dose. CBD Oils are the most popular kind of CBD product thanks to their ease of use and rapid effects.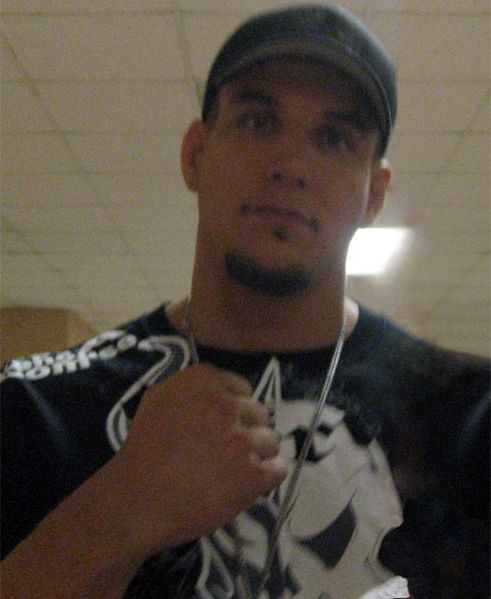 Although CBD oils aren't regulated by the FDA, purchasing products stateside from one of the nine states where recreational and medical cannabis use is legal will likely result in a higher-quality product than buying one made with hemp-derived CBD oil imported from abroad, says Martin Lee, director of Project CBD, a nonprofit that promotes medical research into CBD.
Given its name, you might assume THCV shares psychoactive powers with its potent counterpart, THC. In reality, this cannabinoid is more like a cross between CBD and THC. From the former, it takes its modulating powers. Acting like THC "lite," THCV like CBD can dampen the effects of a strong high. Yet at higher doses, THCV kicks into a psychoactive stimulant in its own right.
Personal health depends partially on the active, passive, and assisted cues people observe and adopt about their own health. These include personal actions for preventing or minimizing the effects of a disease, usually a chronic condition, through integrative care. They also include personal hygiene practices to prevent infection and illness, such as bathing and washing hands with soap; brushing and flossing teeth; storing, preparing and handling food safely; and many others. The information gleaned from personal observations of daily living – such as about sleep patterns, exercise behavior, nutritional intake and environmental features – may be used to inform personal decisions and actions (e.g., "I feel tired in the morning so I am going to try sleeping on a different pillow"), as well as clinical decisions and treatment plans (e.g., a patient who notices his or her shoes are tighter than usual may be having exacerbation of left-sided heart failure, and may require diuretic medication to reduce fluid overload).[57]
CBD is one of over 100+ compounds found in cannabis that belong to a class of molecules called cannabinoids. Of these compounds, CBD and THC are usually present in the highest concentrations, and are therefore the most recognized and studied. We at CBD Crew are using cannabis to create our strains, not hemp. All our genetics will have traces of all canabinoids found naturally in the plants genetics, as we believe in the entourage effect of  the plant to be the most effective for most patients.